Multi-disciplinary land development consultancy Cato Bolam has seen major growth in supporting projects for residential development and redevelopment.
Company planning director Peter Reaburn says traditional greenfield subdivision projects have now been complemented by substantial growth in redevelopment of sites in existing residential areas to provide more intensive housing meaning that this has now become a mainstay of Cato Bolam's work. This has seen Cato Bolam expand its Manukau office and architectural services to accommodate the extra resources needed to support an increasing number and scale of housing projects.
"Auckland's Unitary Plan, which has now been in place for five years, has enabled substantial opportunities in most parts of Auckland for residential site redevelopment to higher densities," he says.
Peter expects that the National Policy Statement on Urban Development, which has just come into effect on 20 August 2020 to replace the National Policy Statement on Urban Development Capacity 2016, will see demand for Cato Bolam's services further increase as councils are obliged to provide sufficient capacity for future growth in housing and business areas, with an overall emphasis on intensification. Another obligation under the policy statement is that infrastructure, which includes roads, water and drainage, public transport and other services, needs to be developed to meet the need for housing capacity identified. Getting infrastructure in place is probably the main challenge to ensuring capacity targets can be met, says Peter.
He says that another interesting development is that the policy statement directs car parking for residential developments is no longer a requirement.
"It will be interesting to see how this pans out in reality. While the objectives are good, for instance encouraging more use of public transport, we find our clients often include car parking anyway, even when they don't have to, as it's more attractive to purchasers."
Peter says a prime example of the type of work Cato Bolam is undertaking is Lakewood Plaza for client Du Val Group. The 16-storey apartment building in Manukau is close to shopping, the train centre, employment, the new airport and motorway.
"It's a really good example of the philosophies of the policy statement being put into action," says Peter.
Cato Bolam had its beginnings in Auckland 48 years ago and today is based at offices in Henderson, Orewa, Manukau, Whangarei and Waiheke. The company offers a start-to-end solution for land development, subdivision and land-use projects including planning, engineering, surveying, architecture, environmental services and project management services. Working in partnership with clients, Cato Bolam takes ownership of each project guiding through the necessary aspects which may include resource consents, subdivision, surveying, planning, engineering, architecture, contaminated land, ecology and project management.
"Cato Bolam's multi-disciplinary team understands every aspect of the housing and land development process. Every site has its own character, outstanding features and constraints. We work efficiently to deliver value to clients, and to maximise the development potential and return of sites. As we provide a single point of contact and responsibility for clients this minimises the time, cost and risk involved in land development projects. We aim to assist our clients with a result that not only meets minimum council requirements but has that something extra that the client can be proud of to reflect Cato Bolam's stated aim of 'creating great places'."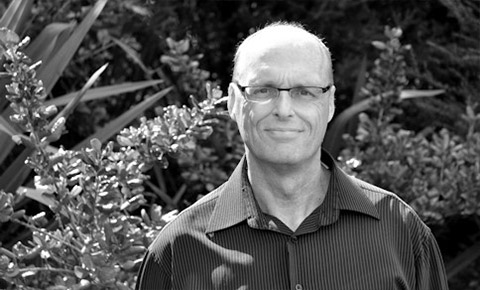 Qualification: BRP (Hons), MNZPI, MRMLA
Specialties: Plan Changes and Reviews, Urban Land Use Development, Natural Environment Issues, Expert Evidence, Independent Hearings Commissioner and Chair.
Location: Henderson