WHAT WE DO
Housing Projects
Development Feasibility, Design, Consents, Project Management, Construction to Completion.
Apartment Buildings

Terraced Housing

Individual Dwellings

Minor Household Units
Cato Bolam's team members are experts in providing advice and consultancy services on all forms of housing development. From checking on a height in relation to boundary infringement through to preparing the Resource Consents for a multi-level apartment building, we have the knowledge and experience to achieve great results. With 40 years of experience, we understand the need to balance commercial and environmental concerns. We are passionate about designing and delivering integrated housing solutions; "Creating Great Places" for communities and people to enjoy while meeting client objectives.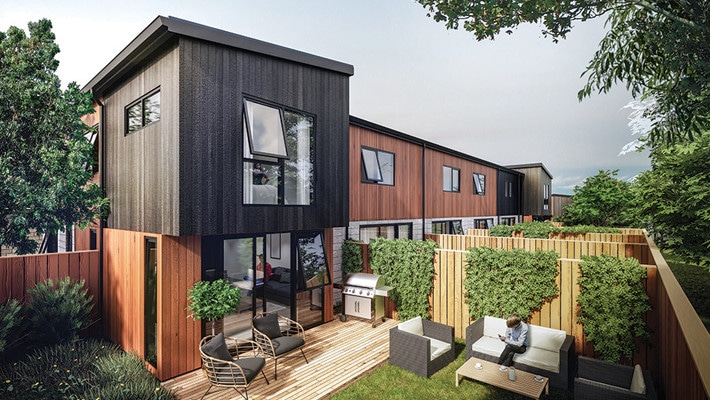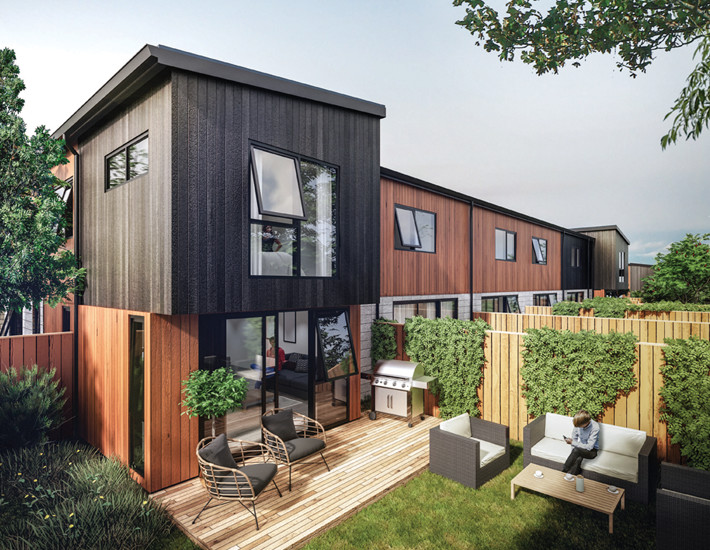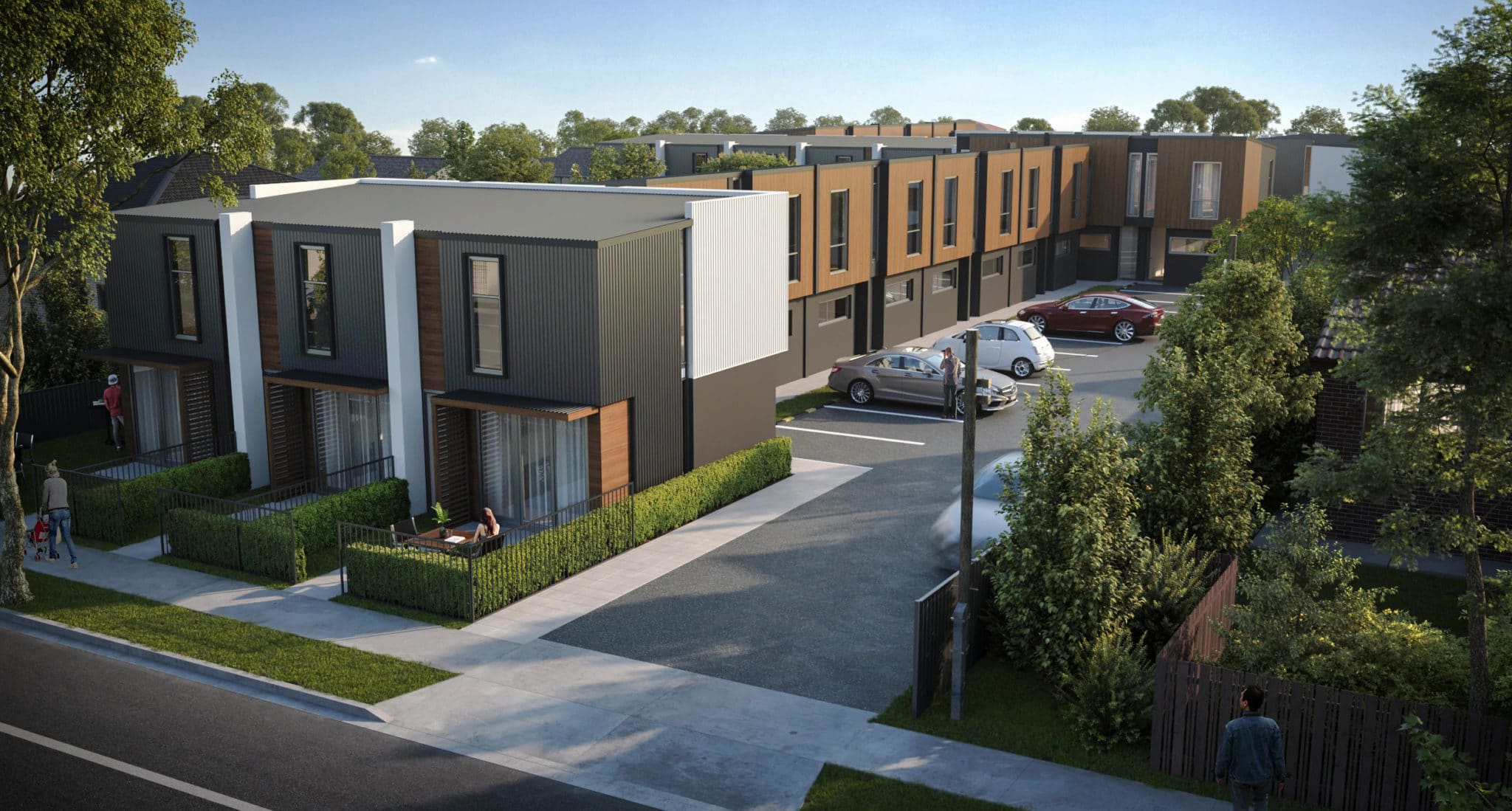 Services required for Housing Developments
Cato Bolam provides many of the services required to establish new homes or housing developments including:
Initial Consultation
Development Advice
Infrastructure Service availability
Building Design, by our architect or yours
Engineering Design, plans and reports
Land Contamination assessment and reports
Ecology assessments and reports
Subdivision or unit title plans
Comprehensive Resource Consent application
Building Consent, tender and construction management
Civil earthworks and infrastructure tender and construction management
Project management of the development, from start to finish.
Need advice on your housing project? Complete the form on our contact us page and one of our representatives will be in touch.
Find out what opportunities exist for your property.
Book a free discovery call today
FREQUENTLY ASKED
Housing Projects Questions
Who can help me with my housing project?
We are experts on designing and implementing housing projects. We can help you from the very start of designing the project through the resource and building consenting stages to construction. If you have plans already, we can also pick those up and progress them for you.
Who can help me build my project?
Depending on what your project is we can help advise and put together a team to build your project.
Who can help get consent for my apartment building project?
Putting together resource consents is what we do. We will discuss with you what will be necessary to give you good confidence that your project can be consented.
Who is best to give advice on a housing project?
We can advise you on what is possible, design your development for you and the project through all of the steps to completion.
HOUSING TYPES
Single Detached House This is one house on a site. Commonly occurs once a new site in a subdivision is created, then a house is subsequently built on that site.
House Plus Minor Dwelling A quite common form of development historically, but less common now given that many zones allow for development of further dwelling units without the restrictions that apply to minor dwellings.
Conversion of a house into two units is an opportunity provided for under the Auckland Unitary Plan. This enables a large house with a suitable floor layout to be converted into two dwelling units.
Existing House Plus New Detached House(s) Even where higher density development is possible, many people will still prefer the relative simplicity of building an extra house on their property. This is often done in conjunction with a subdivision.
Terrace Housing Development Two to three storey terraced (i.e. attached) housing is provided for over much of Auckland's residential area and has become a common form of new housing development or redevelopment of existing sites.
Apartments If an existing site is within or close to a town centre or major traffic route higher density apartment building development may be provided for and encouraged. Subject to prescribed minimum apartment sizes a wide range of apartment typologies is possible
SUBDIVISION
It is very common for new dwellings to be subdivided off so that they can be separately sold. The subdivision will be processed at the same time as the housing project. Types of subdivision are:
Fee simple subdivision creating vacant sites owned under a fee simple title by a future purchaser. Fee simple subdivision may be just subdividing off the back of a section – commonly referred to as "infill subdivision". It can also involve creating a large number of new fee simple lots in what is commonly known as "greenfield" subdivision.
Fee simple subdivision as part of a comprehensive development that also involves building, for instance stand alone or terraced housing, or even apartments. Quite often, Council subdivision rules are more permissive (e.g. no minimum site size as there is for vacant site subdivision) when subdivision is also associated with a building project or existing houses or minor dwellings.
Unit title subdivision is based on a building plan and is often used for higher density residential developments such as apartments where there may be one large building, divided into separate living units. The "Principal Unit", which may be, for instance, a dwelling, apartment or industrial / commercial unit, is owned individually by a future purchaser. There may also be an associated "Accessory Unit"– often for a car parking space. Unit title plans will usually have "Common Areas" which are jointly owned, for instance for common vehicle or pedestrian access, lobby areas, etc.
THE HOUSING DEVELOPMENT PROCESS
The process you will follow in completing a housing project includes the following stages:
Due Diligence – Whether the project is possible under Council rules and what the practical hurdles may be.
Project Design.
Estimating Costs – What the expected costs of completing the housing project may be. At this stage financing for the project would need to be secured.
Resource Consent – A Land Use Consent (and, if subdivision is proposed, a Subdivision Consent) may be required, and this involves a process through the local Council.
Building Consent – The detailed design required to meet the requirements of the Building Act and Building Code.
Completion – Project construction including any associated subdivision works.

DUE DILIGENCE STAGE
Will the project you have in mind sell and/or be a good investment? Market analysis and designing to the market are key questions that determine where to target a housing development. For instance, is the market for one, two or three bedrooms, and at what price point? If the development concept is ambitious, what are the risks of consenting or selling delays?
Cato Bolam is available to assist by providing an initial assessment of housing potential free of charge. It may sometimes be prudent to carry out some analysis work if there are issues identified, for instance a topographical survey, flood modelling and land contamination testing. We do recommend engaging professional advice, especially before a commitment is made to purchase land for subdivision. Not every constraint is easily identifiable and what seems to be possible may end up being quite costly or even impossible to fix.
A check of Council zoning and rules, and an assessment of any servicing or other constraints will determine whether the housing project you have in mind is possible. For instance, we often find that connections to stormwater can be a major constraint on getting a development in place.
Checks need to be made to see whether the site is subject to constraints such flooding, overland flowpaths, protected vegetation or land contamination, and whether water and drainage services are available.
If there are potential issues these can often be solved through creative solutions that Cato Bolam can recommend.
If there is an associated subdivision, extra requirements may be involved for instance in relation to public drainage.
PROJECT DESIGN STAGE
Project design is an exciting step in the process it paints the picture of what will become the new environment for your site. The common steps undertaken are:
An initial concept sketch. This is normally a block layout for the site which will include the dwellings, access, parking, landscaped areas, etc. Cato Bolam architects, planners and engineers undertake this step in the knowledge of what the basic requirements will be, often utilising standard dimensions for dwellings from our portfolios. This initial sketch gives an idea of potential yield and what challenges may be faced, for instance with engineering or satisfying plan rules. If there are any site characteristics that may be important enough to know about in detail, a topographical survey will be carried out at this stage.
Once there is confidence about the layout, basic dwelling typologies and elevations are worked through between the client, Cato Bolam staff and any other expert inputs that may be required. The plans are also developed to take all relevant requirements into account – including building height, coverage, landscaping, impervious surfaces, access widths and crossings, provision for pedestrians, waste storage and collection, etc.
If there is an associated subdivision a scheme plan of subdivision will be prepared.
A pre-application meeting with Council staff will often then be held and this will inform any changes required to the design.
The plans are then prepared to the detail required for the resource consent application.
COSTS
How Much Will It Cost?
Land development costs can be extremely variable. Cato Bolam recommends getting sound professional advice when considering any project. On small projects there are a number of variables that can have a significant impact on the total development costs such as any land contamination present, extending drainage from outside the property and construction of shared driveways.
For a fairly basic development of say 2 – 5 units you may expect costs (start to finish) upwards from $450,000 + GST per new unit (including subdivision costs). For more complex sites, this can be greater. For instance, steep sites are always more difficult and costly to develop than flat sites due to more earthworks, retaining walls and increased building costs.
The density of development also has a significant impact on the costs. A higher density on the same parcel of land will often result in a lower per unit cost as a large portion of the costs associated are not based on a per unit rate. This can determine the type of development that may or may not be feasible for a site. Given costs can be so variable, we recommend you obtain professional advice in the due diligence phase.
On request, Cato Bolam will prepare an estimate to cover the costs of the housing project and any associated subdivision. The estimate can cover the entire project or, for instance, just an estimate to resource consent stage.
Not all housing projects will require a resource consent – in most zones up to three dwelling units can be permitted. However, a resource consent may be required for just part of the project. For instance, there may be a need for an earthworks consent, if permitted activity volumes are exceeded. Cato Bolam will identify and advise on what resource consents will be required as part of the due diligence stage. If subdivision is proposed, a Subdivision Consent will be required.
Council rules set out what is expected in an application for resource consent. Planning and engineering analysis will often be required, and a range of other expert inputs may be necessary, such as supporting reports from a traffic engineer, landscape architect, geotechnical engineer, land contamination specialist, arborist and ecologist. Many of these disciplines are provided by Cato Bolam, and we will co-ordinate and project manage any others that are necessary.
A Cato Bolam planner, under the direction of one of our Directors, will typically coordinate the consent process and will prepare the resource consent applications within a report known as an Assessment of Environmental Effects ("AEE"). The AEE will include an assessment of all the inputs required in relation to the consent criteria.
Consents are almost always processed as "non-notified", however depending on what rule infringements are involved it may be possible that a neighbour's consent is required or, in rare cases, the application needs limited (to neighbours) or full (public) notification.
DETAILED DESIGN AND CONSTRUCTION STAGES
Detailed Design and Building Consent
Once resource consent is obtained, the next stage is for the architect to complete the detailed building consent drawings, all in accordance with the conditions of resource consent. Engineering plan drawings and approvals will also often be required. If an associated subdivision is proposed the subdivision consent conditions also need to be addressed.
Construction Stage
Once all the approvals are obtained, construction can commence. Contractors and public utility agencies will need to be contacted. Quotes / estimates will need to be obtained including, for the larger projects, the possibility of putting contracts out to tender. Cato Bolam can recommend a range of contractors to project manage this.
Some works, such as significant earthworks, may be limited to the dryer months of the year over summer – often referred to as the construction season.
The completed project requires the issuing by Council of a Code Compliance Certificate.
TIMEFRAMES
What are the timeframes?
Timeframes depend on the size of the housing project and what is involved. For a development of detached or terraced housing and where the existing site does not have constraints the project can be completed start to finish in 12 – 18 months. The more the complexity, the longer the timeframe at each step. The most complex and large projects can take over a year just to get to resource consent stage, and – particularly if staged – can be constructed over a number of years. Cato Bolam's approach is to work out what is realistically possible given the type and scale of housing project and our client's own timing imperatives.