WHAT WE DO
Surveying
As well as services for subdividing land, Cato Bolam offers a range of other services required to be conducted by professional surveyors.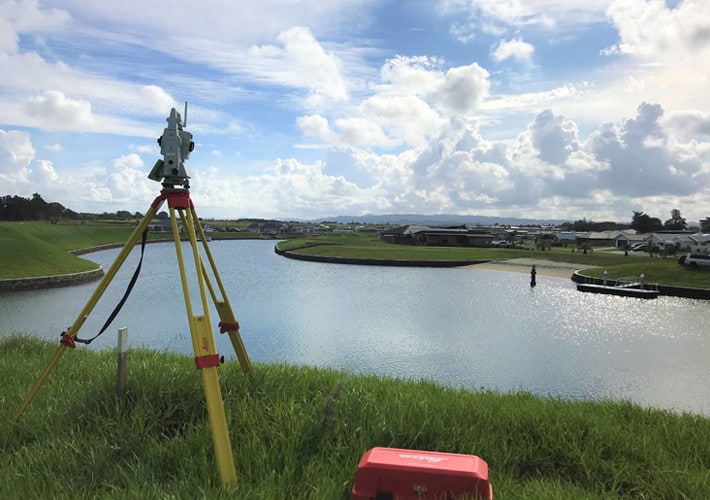 Our highly-skilled professional land surveyors use the latest technology and equipment to deliver the most accurate data for the engineers, architects and developers to use.
Our land surveyor teams are available across Auckland and Whangarei and we welcome you to get in touch to discuss how we can help with your property survey or as part of our start-to-end solution for land development.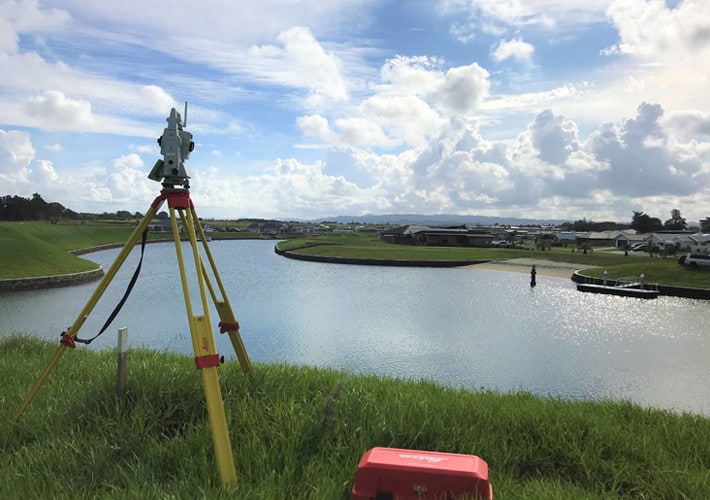 Land Surveyor Services
Drone (UAV) Surveying & Aerial Mapping/ Photography
3D point cloud generation and viewing
Concept and Subdivision Plans
Land Transfer Surveys – Freehold, Unit Title, Cross Lease, BOMA
Legalisation Surveys
Covenant and Easement (incl. ROW) Surveys, Topographical Surveys – Site Plans
Engineering Surveying
Civil construction set out
As Built Surveys and Plans
Building Setout and Certification
Boundary Redefinition
Height in Relation to Boundary determinations
Precise Level Surveys for settlement monitoring
Solicitor and property valuer coordination
Photogrammetric survey control
Spatial and GIS Data Collection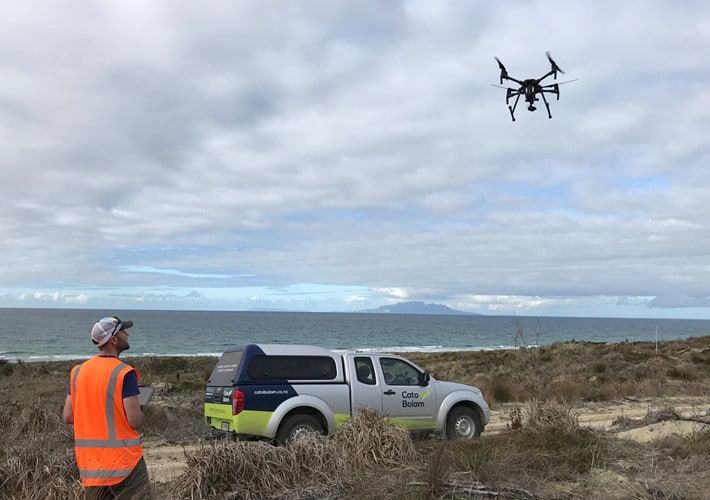 Our Land Surveyor team
Our 12+ registered land surveyors operate across Auckland, Whangarei and the upper North Island region, working closely within our multi-discipline teams.
This provides the Cato Bolam difference where surveying is closely integrated within our planning, civil engineering and architecture services.
Our surveying teams are led by Amanda Crawford and Bradley Mowat, our Surveying Managers and we welcome you to get in touch with them directly to learn more about how we can help.
FREQUENTLY ASKED
Surveying Questions
What does a property survey cost?
Depending on the size of your property and project and availability of historical data survey costs can vary greatly. We provide an estimate of survey costs at the start of a project.
When will I need a topographical survey?
Most land development and subdivision projects require a topographical or "topo" survey which will detail the land contour and any other features on the land. The electronic data provided by a topo survey is then used by a number of other disciplines who design the development - including other disciplines such as geotechnical investigations, infrastructure design, ecological reports, archaeological reports, architectural design and landscaping reports.
Is my boundary in the right place?
Quite often your boundary isn't where it appears to be! Our land surveyors are available to fix the position of your boundary.
Do I need a land surveyor?
If you are subdividing, Licensed or Registered Professional Surveyors are required to undertake the legal definition of a new land parcel for the purposes of creating new titles. This is a core part of the services we provide. Land surveyors also undertake a wide range of other survey work required as an integral part of a development project.