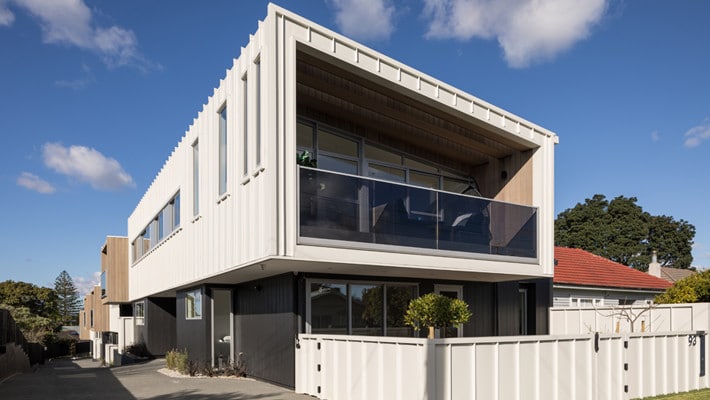 Alfred Residences
Residential Apartments
Onehunga, Auckland
The Alfred Residences features 11 contemporary apartments, architecturally designed and perfect for families, couples or investors.
Project Expertise
Planning, Resource consents, Surveying, Civil engineering, Plans developed to building consent.
Project Completion
2020
The Details
Alfred residences is a high-quality architectural and planning response to the unusually shaped site and its zoning context. The development was completed in 2020. The Auckland Unitary Plan expected that a greater intensity of development was delivered on this site compared with what immediately surrounded the site. The Cato Bolam team delivered on all civil engineering, planning and surveying services in addition to developing the plans through to building consent. The result was the removal of the old single dwelling on the site and its replacement with 11, two and three bedrooms dwellings, each with their own private outdoor living spaces orientated to the north with bespoke landscaping. This development has a particularly attractive external appearance that both Cato Bolam, its client and new residents are proud of.
We are proud to partner with the Nest or Invest Group on this development.