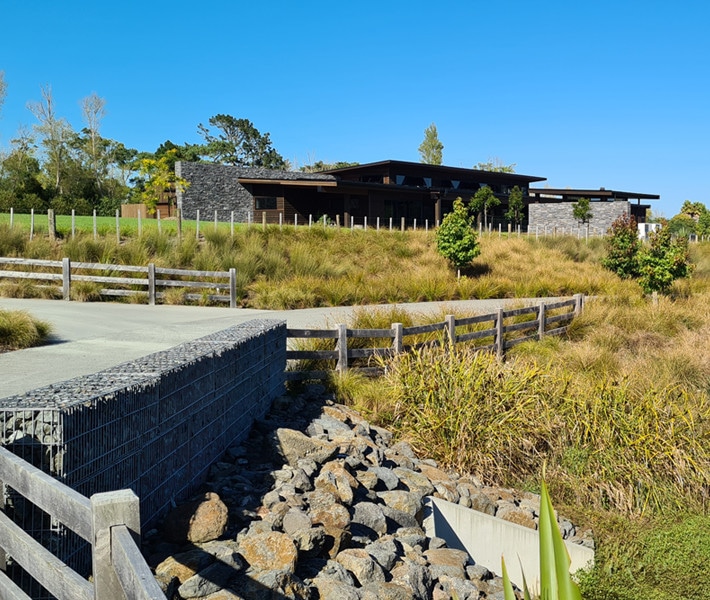 Birchdale Close
Premium Countryside Living Subdivision
Riverhead, Auckland
A premium Countryside Living rural subdivision development nestled between Coatesville and Riverhead, with extensive landscape features and riparian planting.
Project Expertise
Planning, Surveying, Engineering, Project Management
Project Completion
February 2019
The Details
Birchdale Close, a premium Countryside Living rural subdivision nestled between Coatesville and Riverhead, is a truly stunning slice of Auckland rural property.
The project objective was to transform an existing unproductive lifestyle block into a premium high-end development completed to a standard above other Countryside Living subdivisions.
Cato Bolam worked with Cabra Developments providing planning, surveying, engineering and project management services to create this unique six lot development. The developments extensive landscape features include, entry walls, gabion baskets, cobble stones, post and rail fencing, however the main feature is the ecological planting and riparian protection. The site is divided by two streams and the main design aspiration was around the protection, enhancement, and integration of these into the development.
We are proud to be involved with Cabra to deliver this premium lifestyle development and the ecological benefits created.
You can read more about this project at our partners website