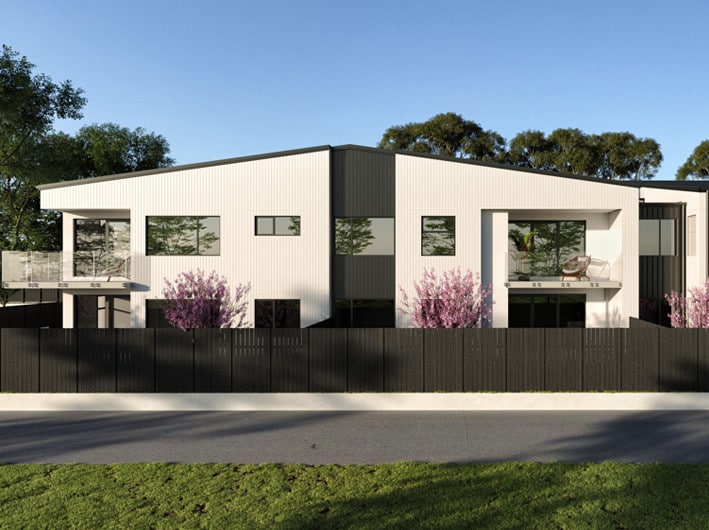 Hillside Residences
Terraced Housing Development
Papatoetoe, Auckland
The Hillside Residences features 18 modern apartments, architecturally designed, perfect for families, couples or investors and first home buyers, located in Papatoetoe, Auckland.
Project Expertise
Planning, Civil Engineering, Surveying, Project Management, Architecture plans taken through building consent process.
The Details
Hillside Residences is an attractive, architecturally designed housing development featuring 18 apartments and an associated subdivision. Each two-storey dwelling features two bedrooms, a bathroom, an open plan kitchen/living room, 20m² of private outdoor space and one car park.
A key urban design element is the positive orientation and active frontage including direct pedestrian access of the frontage units to Hillside Road. A 2m wide pedestrian path leads to the rear units. Car parks are grouped together at the rear of the site and accessed via a 5.5m two-way crossing and driveway flanked with dense landscape planting.
The development has been designed with comprehensive landscape amenity planting.
We are proud to partner with Nest or Invest Group on this unique development, read more about Hillside Residences at their website.