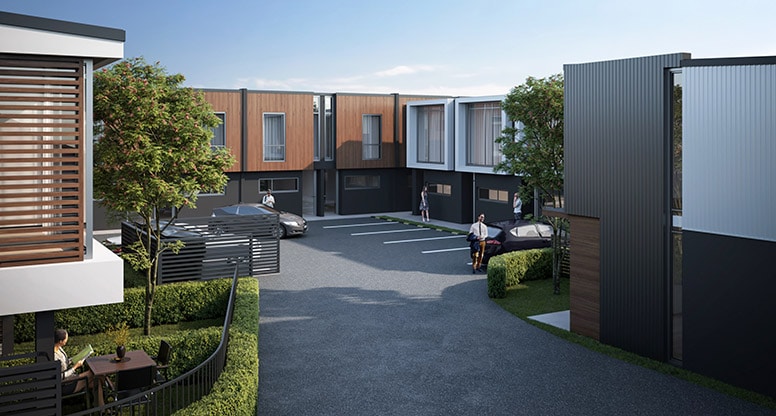 Medium Density Development
Mangere
We were the lead consultant throughout this development in Mangere Bridge, creating 33 one- and two-bedroom terraces at an unmatched price point in the Auckland market.
Project Expertise
Civil Engineering, Planning, Surveying, Architecture
Project Completion
2020
Project Value:
$16m
Project Lead
Director - Manukau
The Details
The McKenzie Terraces consists of 17 two-bedroom townhouses and 16 one bedroom plus office townhouses in close proximity to public transport and a short walk from the proposed Favona light rail station. These were designed at an unmatched price point in the Auckland market.
From the initial concept through the resource consent stages we delivered all civil engineering, planning, surveying services while assisting on architecture to help gain building consent. This project is still in construction phase (as at Jan 2020) and will be a great addition to Mangere Bridge once it has opened.
We overcame a challenging consenting process by delivering sound engineering solutions on a flood affected site enabling maximum density to be achieved and worked tirelessly with our partners to balance the challenges that face the delivery of affordable housing in Auckland. Our architecture team worked closely with the construction team during the design phase to deliver comprehensive packages to enable a fast building consent approval and to set up high volume delivery of the standardised typologies for multiple projects.
"Thank you all! These consents being lodged has been really important to us and we are incredibly grateful to be supported by such a competent consultant team.
Thank you too Chris we appreciate how much you live and breathe the business."
Kenyon Clarke, Du Val Group