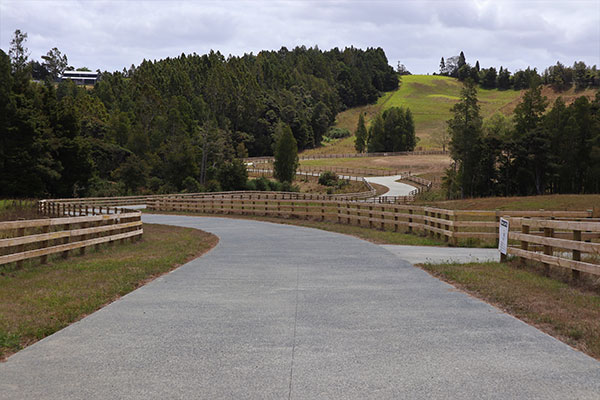 15 Lot Subdivision using TTR's
Coatesville
We are proud to have managed the design, consenting and construction of this impressive 15 lot Countryside Living subdivision using Transferable Title Rights (TTR's).
Project Expertise
Planning, Engineering, Surveying, Project Management
Project Completion
January 2020
The Details
Our rural experts worked closely with our client to design a subdivision with outstanding building sites and maximise the yield within the scope of the zone rules. Utilising our Cato Bolam TTR database enabled our client to easily secure the TTR's needed to maximise the lot yield and development value.
The carefully designed layout incorporating engineering, landscape and geotechnical inputs has resulted in a driveway that sweeps around the existing villa and vegetation to the thoughtfully positioned building platforms.
Cato Bolam managed the project through resource consent, engineering design and contract management, surveying and completion certification phases through to the issuing of new titles. The result is a quality 15 lot subdivision with high amenity value for residents and the wider community.
"Cato Bolam provided excellent and timely service navigating every stage of our subdivision project from conception, planning and resource consent, all the way through the development stage and on to completion.
Given key executives of our Company were overseas during most of the project, Cato's help in choosing, managing and coordinating a vast array of contractors and Council inspectors was crucial to the success of the property development."
Gordon Thomson, Waymau Estates