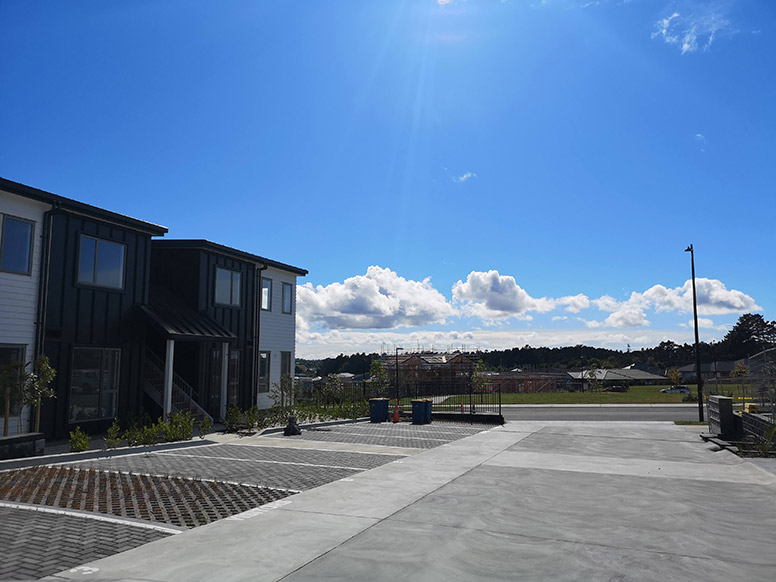 Medium Density Development
Huapai
Cato Bolam were engaged by Mike Greer Homes to provide civil design for an 1800m2 super lot within stage 1 of Huapai Triangle. Functional and aesthetically appealing design of common spaces ensures we make the most of the available land for medium density developments.
Project Expertise
Engineering
Project Completion
Completed – February 2019
The Details
Cato Bolam were engaged by Mike Greer Homes to undertake the Engineering civil design, construction supervision and signoff (LT and 224c) of the development.
The design of the super lot was undertaken in accordance with the Stormwater Management Plan for Huapai Triangle which adopts an at source approach for stormwater treatment. Lot 200's shared driveway is treated via three raingardens with all parking areas constructed with permeable pavers. All runoff captured via the roof network is routed to three stormwater retention tanks and reused by the 6 lower units for watering of gardens, toilets and laundry facilities.
At completion of the project approximately 6 of the 12 new units were purchased by Kiwibuild to sell within their first home ballot.