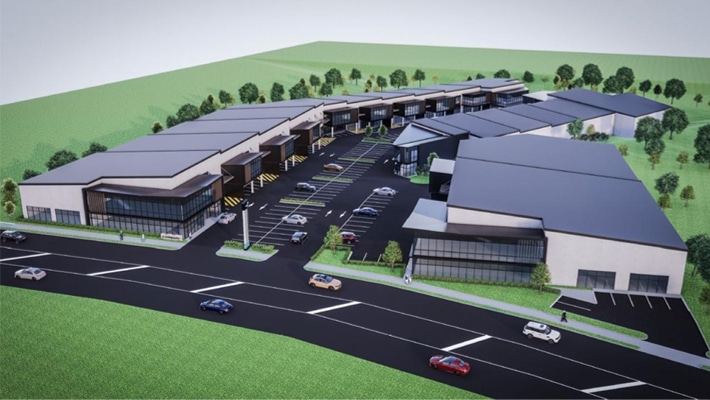 Commercial Development
Westgate, Auckland
A challenging commercial development of 18 units in a new business park located within the master-planned Westgate Town Centre, Auckland.
Project Expertise
Planning, Surveying, Engineering, Project Management, Environmental
Project Completion
2020
Project Value
Estimated $20 mil
Project Lead
Director - Henderson
The Details
Cato Bolam has, over the last 4 years, investigated numerous development options for this 2 hectare (approx.) area of land with the resulting development being this new business park on Northside Drive within the master-planned Westgate Town Centre, Auckland. The development has been designed to accommodate the challenges of having reserves on two adjacent boundaries and a protected stream traversing another boundary. Carefully considered design along these boundaries has been required achieve maximise potential yield.
The 18 unit development site has compressible soils, and with deep fills required, the site has required preloading and will require suspended slabs along stream edges for stability purposes. Separate bulk earthworks consents have been obtained to ensure the site works are complete and ready to enable building without having to wait for further settlement to occur.
Cato Bolam were engaged to provide all primary land development services for this challenging project to obtain resource consent.